Proper air conditioning maintenance goes a long way toward keeping power bills low and ensuring your system endures for many years of service. It's also a significant part of your indoor air quality in terms of dust and allergens.
(That's important for a typical day at home, and especially if you'll be entertaining friends and family during the summer.)
Another advantage of regular air conditioning maintenance is that it allows technicians to spot any potential problem areas much earlier on. This can make any repairs that arise easier to deal with for homeowners in the Yadkinville area.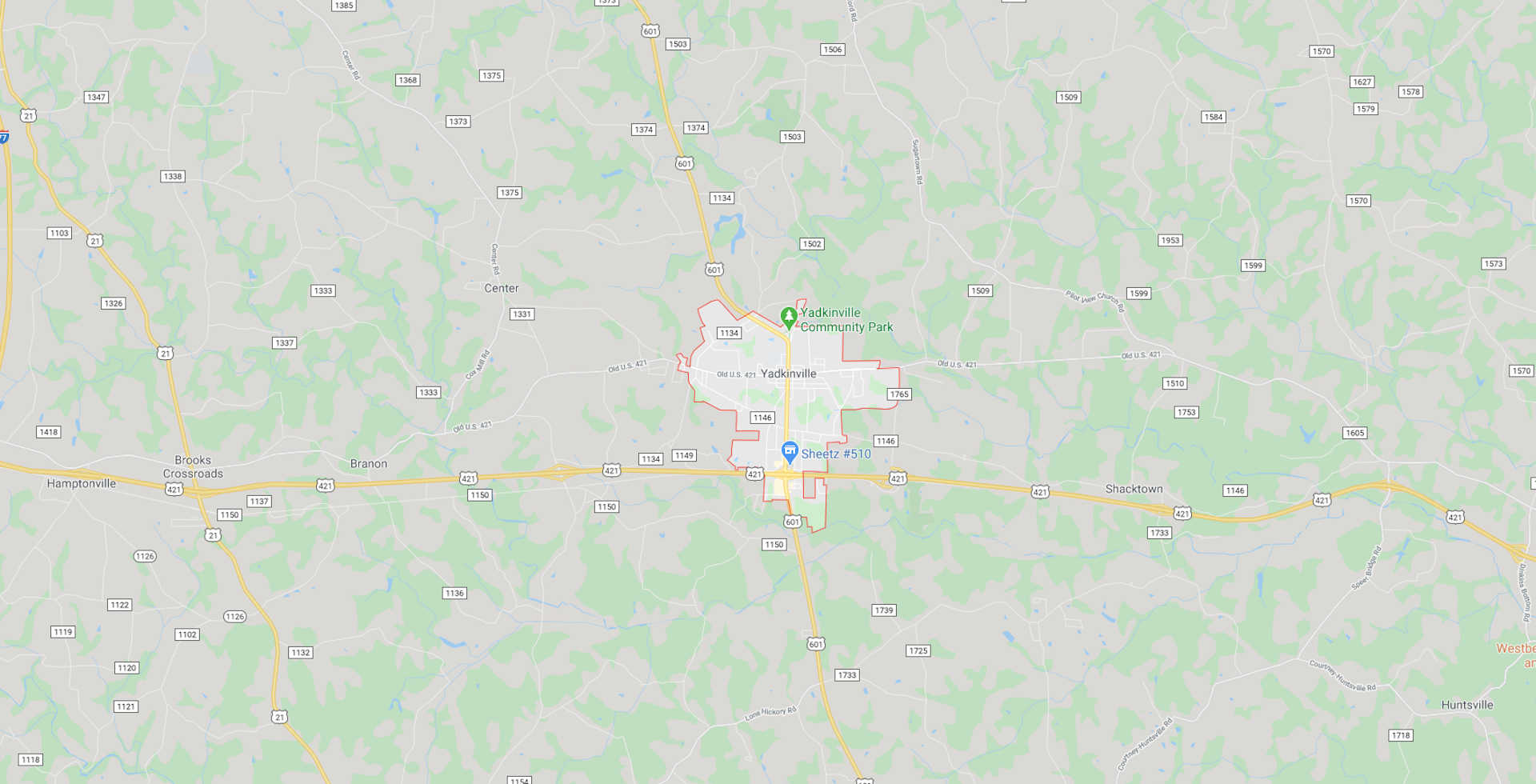 What Air Conditioning Maintenance Includes for Yadkinville Customers
When we perform air conditioning maintenance sessions for our Yadkinville customers we begin with checking the filters. These are the most commonly missed items on the checklist, and clogged filters can cause all sorts of problems with the system.
Filters that go on clogged for long enough can even damage the furnace and AC system as a whole, so it's important to change those as soon as needed.
We'll also inspect the outdoor parts of your air conditioning system to make sure they're free of debris, buildup, and moisture. This includes checking the refrigerant levels to make sure they aren't low and rule out any leaks.
We'll also look at the evaporator coil to ensure it's free of moisture and wipe it down if needed. Other mechanical items we'll inspect include the electric control sequence, belts, and even the system's motor.
Let us know if you've been experiencing issues with your thermostat. We'll check it and fix it, if possible. If we can't fix it, we can replace it with a new programmable Honeywell thermostat.
If you're in the Yadkinville, NC area and it's been awhile since your air conditioning has had a maintenance inspection, give us a call to schedule a visit!
Common Issues Where Air Conditioning Service Is Needed
Here are some common warning signs that your AC system might indeed require service. If any of these sound like what's happening in your system, call to schedule an AC service session.
The drain tube is blocked. When this happens excess moisture can build up around the air conditioning system. That can lead to damage of the AC unit itself, or in some cases even water damage in your home since the moisture is no longer safely drained away from the home. You may notice that water is leaking out of the AC unit, which is a definite sign of a potential blockage.
Your energy bills are suddenly higher than usual. While it's normal to have higher power bills in the summertime when it's hotter outside than spring months, if you're noticing that the bills are higher than summers of the past, it could be a sign that your air conditioning system isn't functioning properly anymore.
Your home isn't staying cool enough. If the system is running non-stop but your home never seems to reach the thermostat's target temp, it could be a sign that the system is malfunctioning or even that there is a refrigerant leak. This one is pretty common and is the most obvious symptom something is amiss.
We're trained to service all types of air conditioning systems, and can make recommendations based on your specific setup.
Benefits of Our Yadkinville Air Conditioning Maintenance Service
Our Yadkinville, NC area customers often report real benefits to regular AC maintenance servicing, including:
Longer unit lifespan
Ensuring warranties stay in place (sometimes improperly maintaining your AC units can void warranties in the event that things fail)
Lower, consistent energy bills
More consistent temperature throughout your home
Catching issues early, meaning faster and less costly repairs
For over 30 years, homeowners in Yadkinville and the surrounding Triad area have trusted Newman Heating & Air for all of their air conditioning service, maintenance, and repair. We've built a reputation of honesty, dependability, and service that we're proud of. We've been an accredited Better Business Bureau company since 2007 with an A+ Rating and no customer complaints. Ever.
We'd be happy to service your air conditioning system and help keep everything running smoothly for your summer fun!
Call us today!
---